The small social enterprise Mobiel provides jobs for unemployed people whilst promoting cycling in cities across Flanders. The founder of Mobiel says Interreg support and transnational cooperation were key to their present-day success.
Mobiel is a small non-profit located in the Flemish city of Kortrijk that supports cycling as a sustainable means of transport. Based on this concept, Mobiel has built a thriving, diverse business with a growing customer base and many positive social and environmental upshots.
Ten years ago, Mobiel had five employees. Today, the organisation employs 30 staff, of whom half are previously long-term unemployed people.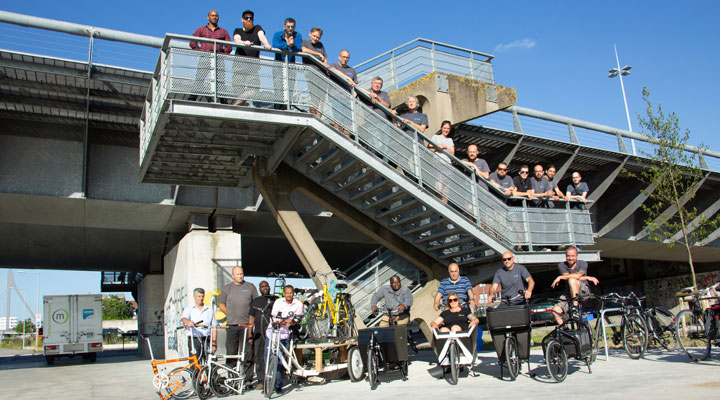 This remarkable development is founded on an inclusive business philosophy. 'It is a key priority for us to provide work for people who are otherwise excluded from the job market,' explains Gunter De Baerdemaeker, founder and director of Mobiel.
He says Interreg support has played a vital role in enabling the enterprise to develop and achieve its current success.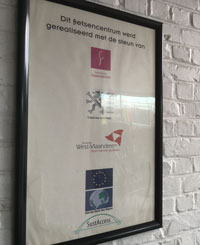 Mobiel's first experience with transnational cooperation was the project SustAccess (2004-2007), supported by the North Sea Region Programme.

Although the project ended over 10 years ago, the SustAccess project poster is still proudly displayed at Mobiel's premises.
Transnational project sparked success
The North Sea Region funded SustAccess project enabled Mobiel to learn from initiatives in other countries and expand their own activities. For example, they promoted electric bikes by establishing local parking and charging facilities for e-bikes. These were early days for electric cycling and it was important to demonstrate such solutions. Today, some cities in Flanders have adopted a tax scheme that favours the use of electric bikes.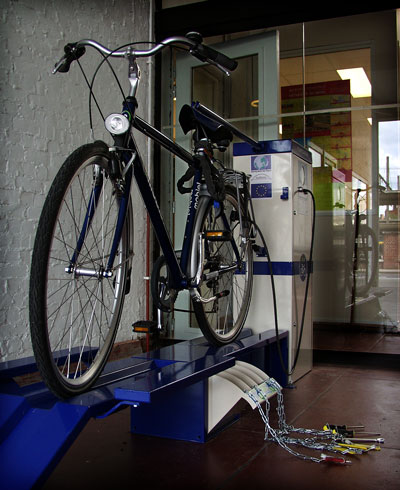 De Baerdemaeker: 'In 2007, we were able to hire additional staff based on the activities developed through this project. It really bolstered our organisation and helped foster our growth at a critical point in time. These people are still working with us – in fact, we have grown by 2-3 staff members every year since then.'
In 2012, Mobiel became engaged in the Interreg IVA 2Seas initiative where they developed educational activities and expanded their cooperation with the public authorities.
Sharing and upcycling bikes
Today, Mobiel makes 1,500 bikes available for cheap rent by students as part of an agreement with Kortrijk City's social welfare department; they also rent out bikes to businesses and tourists at standard price. In addition to renting and selling new bicycles, Mobiel collects and refurbishes around 750 abandoned bikes per year for reselling. 'We upcycle so-called orphan bikes – abandoned bikes that haven't been reclaimed by their owners after three months. We enjoy giving them a second life,' notes De Baerdemaeker.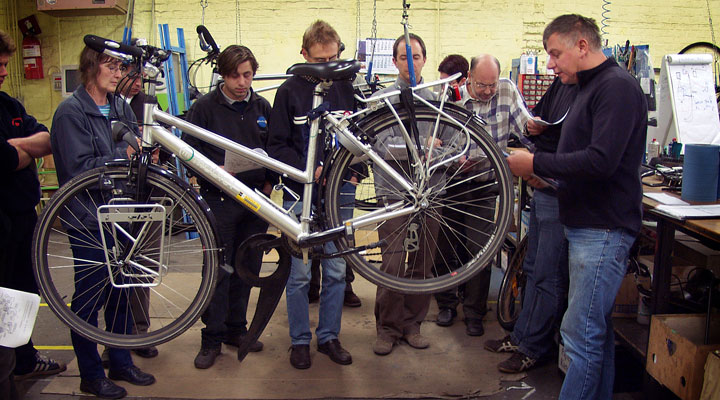 Mobiel also designs, builds, and looks after public bike racks. Mobiel's Rack Teams specialise on bike rack construction and maintenance and currently manage 3,000 bicycle racks across the region. In addition, Mobiel provides training on how to ride and repair a bike, a great offer for immigrants from countries with no biking tradition.
'European funding has really been a lever and greatly helped accelerate this development,' observes De Baerdemaeker.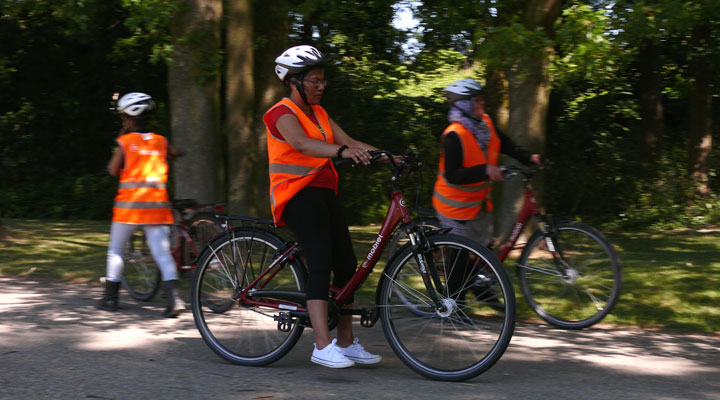 Public agencies push for cycling
Cycling has a lot going for it: Compared to other means of transport, it is low-cost and climate-friendly, and biking to work or school helps people stay fit. Flemish public agencies have been quick to recognise the benefits, which has helped Mobiel to fulfil its mission and provide employment for people struggling to find footing in the job market.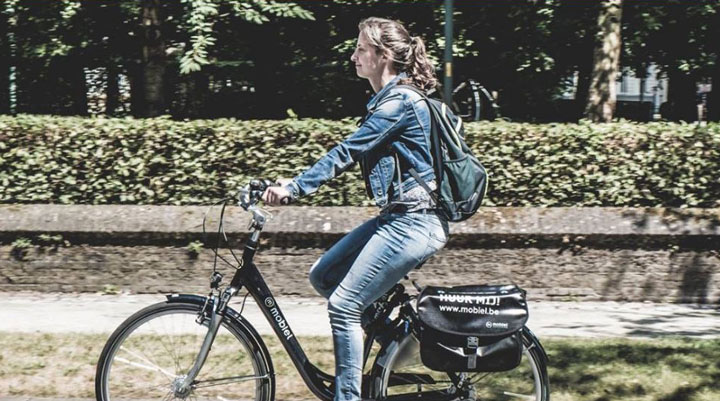 'The co-operation of the City of Kortrijk and the local institutions has been incredibly important for us,' states de Baerdemaeker. 'Today, we work with other cities and national organisations as well. For example, we co-operate with the national railway on the concept of Blue Bikes, a public rental scheme where you can rent a bike for a single Euro. You can rent a bike in all the main cities in Flanders, where you return it to the public bike rack at the railway station.'
The Blue Bike system enjoys government subsidies that make the rent affordable for all. Launched in 2011, it has become very popular, with 20,000 active users and numbers still growing.
Up next: Bikes for goods delivery
Flanders has come a long way when it comes to creating bike-friendly systems and facilities. Mobiel has been an integral part of this development, helped along by a positive public sector and EU funding, and of course above all through their own initiative.
Looking ahead, Gunter De Baerdemaeker sees possibilities for expanding the role of bikes even further. Mobiel is getting ready for the next frontier: 'The hottest trend right now is the growing demand for goods delivery by bike. Enterprises are realising that smaller deliveries can be done faster using bikes that are more agile and can navigate traffic congestion more easily,' he concludes.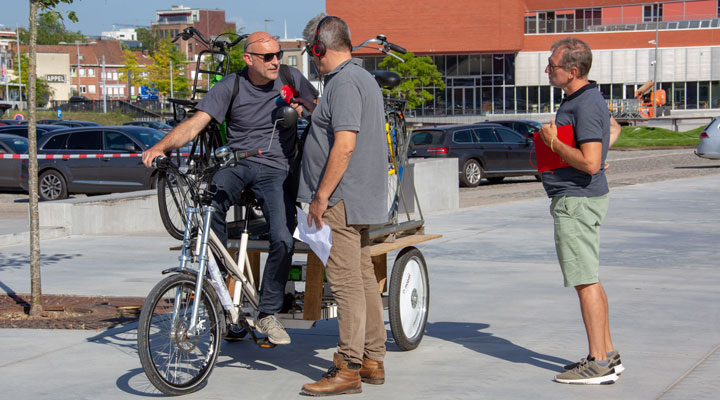 Learn more
Learn more about the SustAccess project
All images © Mobiel / Gunter de Baerdemaeker.