The Inno-Quarter project is using festivals in the North Sea Region to help startups design and test products and services contributing to the UN Sustainable Development Goals. Startup companies can apply now to take part of a festival this year.

Popular festivals have one thing in common: They bring lots of people together and form a micro-society. And that is a great asset for startups that need to reality-check their product before pushing it out on the market. How does the product go down with actual users? Which aspects need fine-tuning to turn the it into a real success?
Supported by the Interreg North Sea Region Programme, the Inno-Quarter project brings startups to leading European festivals where they validate their products, to fast-track product development and speed up business success or business failure. They just launched this year's round of applications from start-ups who would like to take part of this opportunity.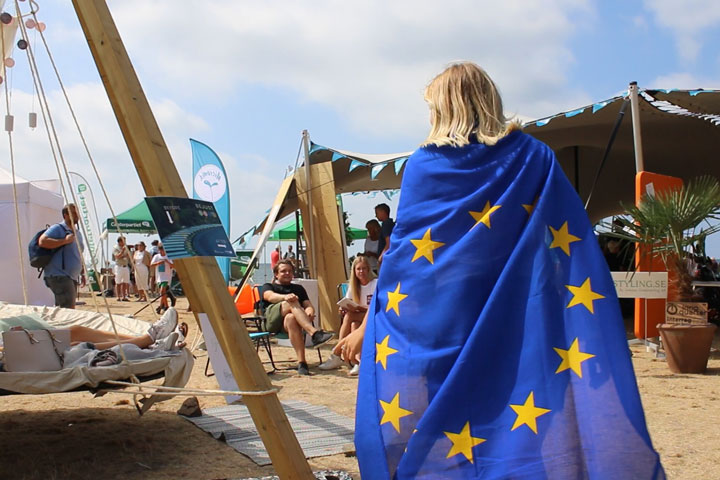 The Inno-Quarter concept
Through Inno-Quarter, startups are supported to go to festivals to validate their business idea. Selected startups are teamed with an Innovation Broker who helps them present their product or service at the festival, ask the right questions from users, and utilise the learning after the festival to take the next step.
As part of the application process, startups must explain how their products underpin the UN Sustainability Development Goals (SDGs). "This is one of the key criteria applied by our innovation brokers when screening applications," explains project leader David Zomer. The brokers also assess the business case, including the commercial viability of the product idea.
From an audio storytelling app to fast electric cars that go 100 km without charging, product ideas that have passed the assessment range far and wide.  And what better place than a festival to test a compact tiny mobile house designed for refugees, homeless people, and yes – festival-goers?
Exposure to thousands of visitors 
In 2018, Inno-Quarter set up shop at three festivals in three countries, which jointly attracted 90,000 visitors.  In total, 31 startups applied and after careful screening, 24 of them went to a festival in Denmark, Sweden or the Netherlands.
Highlights from the 2018 festival season:
In 2019, Inno-Quarter is expanding to five festivals in four countries (Denmark, Germany, Sweden, and the Netherlands), with an expected audience of more than 290,000 visitors. "We expect more startups to join this year," explains Zomer. The project can accommodate up to 60 startups during the 2019 festival season.
Some startups get to validate their product in a foreign market. "Last year, four startups went to a festival in  a foreign country. This year, we're aiming for ten," explains Zomer.
Designed to engage
Inno-Quarter is cleverly using the EU and Interreg brands to create eye-catching visual cues – such as an EU flag used as a cloak – that cannot be missed even at a crowded festival.
Erik Ruth of Swedish partner Nordic Surfers explains that a lot of care goes into branding. Nordic Surfers cooperates with the 3-day Hallifornia Festival, which has around 40,000 visitors each year, and they adopted the playful name Silicon Halli  to signify the startup area of the  festival.
"We support the startups to present their products and interact with the festival guests in fun, engaging ways. No boring tents with beach flags! Interaction is key – people need to get excited about testing the products. For example, one startup presented a closed-loop yoga mat made from recycled plastic, so they organised a yoga retreat space for people to try it in a serene atmosphere," explains Ruth.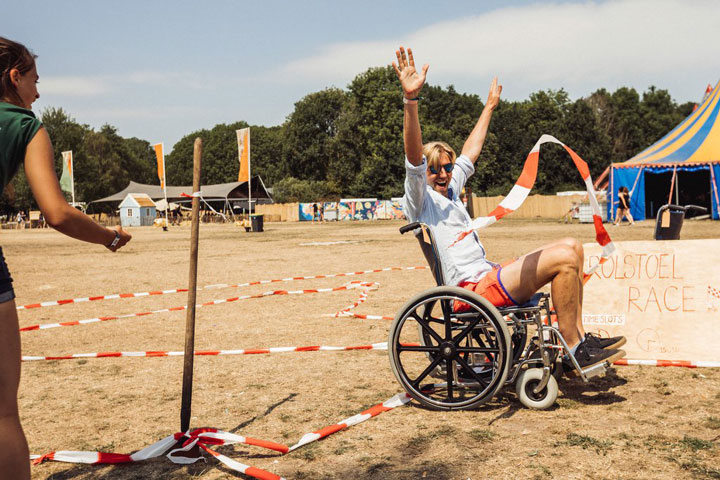 Getting a sense of reality
Succeeding with a startup is not easy, as seen from the fact that 9 out of 10 startups end up as business failures.
David Zomer :"It takes hard work and many skills to create a successful business. People can waste years before realising that their product is not fit for the market or that they are not cut out for this type of career. The Inno-Qurter project enables startups to interact with a lot of people and engage with real users to test their products. This helps them see their business idea in realistic light.  Our goal is to assist the startups to fail faster or succeed faster. In both  cases, we are helping them to move on!"
Throughout the project, three partnering universities are conducting research to discover how  effective the Inno-Quarter approach is in terms of bringing new, sustainable products to life on the marketplace.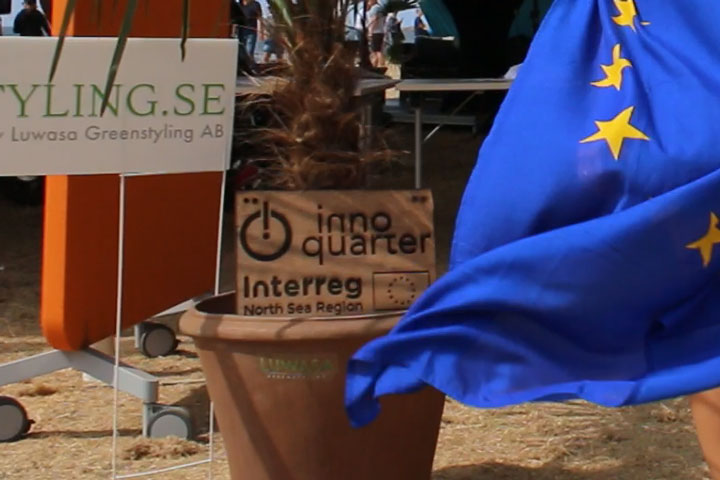 Apply to join a festival
Apply before 1 May 2019 if you would like to take your startup to the next level by testing your product at a festival.
Inno-Quarter cooperates with the following festivals in 2019:
Moin Startup Camp (Germany): March 7-8
Northside (Denmark): June 6-8
Breminale (Germany): July 3-8
Hallifornia (Sweden): July 18-20
Welcome to the Village (the Netherlands): July 18-21
About the author: Sofie Forfang  is a Communications Advisor at the North Sea Region Programme.