Nature-based solutions to climate change were in focus at this week's UN Climate Action Summit in New York. Here are three North Sea Region projects using the power of nature to reduce climate impacts while creating additional benefits for society.
At the Climate Action Summit, a high-level event dedicated to nature-based solutions emphasised the vital role of nature in keeping carbon in the ground and protecting humanity against climate impacts.

This reflects a growing recognition that natural systems are extremely important in climate regulation – and that it is often more efficient to work with, rather than against, natural processes.
Several North Sea Region projects are piloting nature-based solutions on the ground, in cities and rural areas. Here are three examples of projects designed to harness nature's forces to tackle climate change.
1 BEGIN: Reducing city flood risk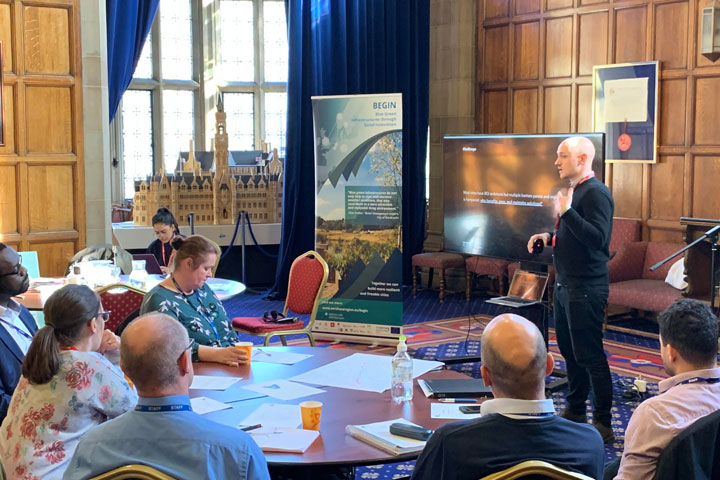 BEGIN helps cities in the region adapt to climate change via blue-green infrastructures (BGI) such as green corridors, permeable paving, and bioswales.
For example, the Dutch city of Dordrecht has made climate adaptation a central goal, while Antwerp (Belgium) and Bergen (Norway) are developing new city master plans involving BGI.
In Germany, the city of Hamburg works with several ministries to build BGI into climate adaptation policy. And in the UK, a Bradford infrastructure investment scheme of over €50 million now includes many BGI elements.
In addition to the climate benefits, BEGIN is exploring how the combination of social innovation and BGI can also enhance urban health and liveability. The ten involved cities expect the project to generate long-term benefits worth over €430 million – more than 90 times the EU funding!
2 CANAPE: Restoring and cultivating peatlands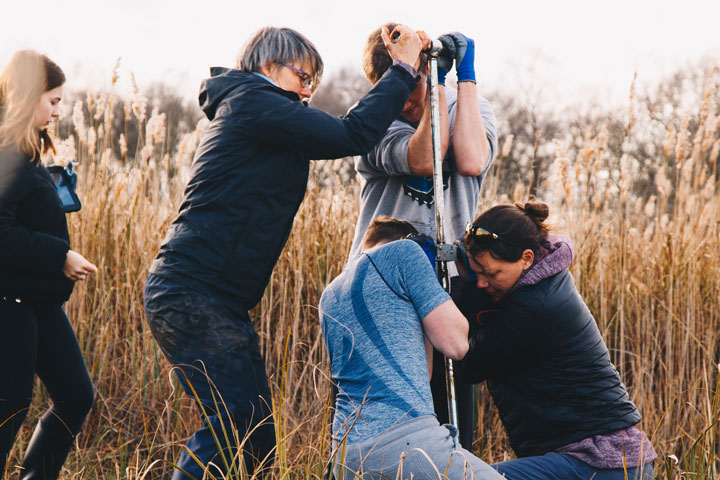 CANAPE promotes the restoration and sustainable use of peatlands, which play a key role in climate change: The world's peatlands store twice as much carbon as all of the planet's forests put together.

Once peatlands are drained, they keep releasing large amounts of carbon year on year. Conversely, rewetting and restoring these lands can halt emissions. Some of the largest areas of degrading peatlands are found in Europe, and the EU ranks no. 2 on the global top-25 peatlands emissions list.

In addition to their carbon-storing properties, peatlands also play a vital role in freshwater storage and purification.

To create local economy benefits and cover the costs of restoration, CANAPE promotes products made from plants that grow naturally in the wet environment. The project is developing business cases for products from livestock feed to compost, charcoal, insulation material, and paper.
3 Building with Nature: Enhancing flood resilience
Building with Nature (BwN) explores the potential of using natural structures – such as dunes, sandy shores and rivers – in flood defence and climate resilience. Its pilots are testing various solutions, for example using sand nourishment in coastal areas, restoring natural riverbanks and giving more space to riverbeds. In addition to providing protection against flooding and coastal erosion, this benefits wildlife by creating much-needed habitat.
BwN offers training for professionals and works with the US Army Corps of Engineers on developing guidance for practitioners. The project is highlighted in the 2018 UN World Water Development report Nature Based Solutions for Water and in the UN Climate Summit 2019 compendium for Nature-Based Solutions.
Beyond these three examples, other North Sea Region projects are applying nature-based solutions as well. For example, Carbon Farming works to boost the natural capacity of soils to store water and carbon, while TOPSOIL investigates how groundwater aquifers can be used for flexible water storage, serving as a buffer between periods of excessive rainfall and water scarcity.
We at the North Sea Region Programme are proud to host projects that enable nature-based solutions to be scaled up by demonstrating their feasibility as well as additional benefits generated in the process.
About the author
Sofie Forfang is a Communications Advisor at the Interreg North Sea Region Programme.
Top photo by CANAPE.