Amid the Covid-19 crisis, Interreg projects are staying on course to build resilience in the North Sea Region.
Cooperation is at the heart of every Interreg project. So how do North Sea Region projects cope with lockdown and social distancing? By doing what they always do, as it turns out: Bringing people together, being inventive, and adapting to change.
Keeping the partnership together
Like many other organisations, projects have turned to online solutions for collaboration. Transnational projects are already in the habit of discussing in cyberspace, via Skype, Zoom or other online platforms. According to project manager Keijen van Eijk, this helped when EMPOWER 2.0 recently conducted a two day long, highly productive, online partnership meeting.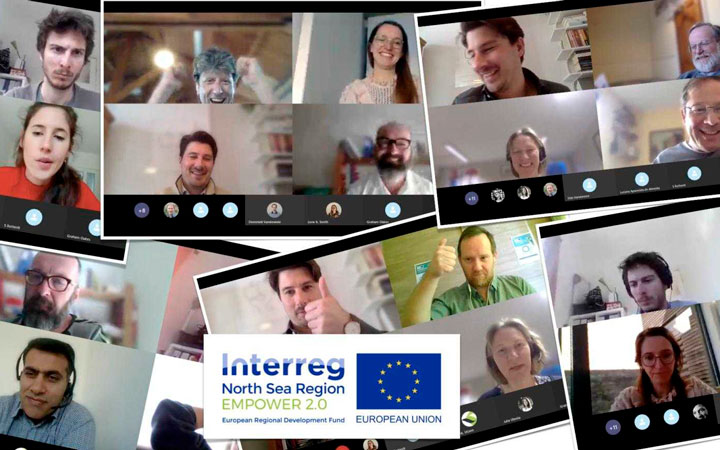 The meeting included interviews where each pilot owner was quizzed by other partners. "Assigning roles and responsibilities to the partners makes it more dynamic," says van Eijk. The project had also invited an external speaker from the Baltic Sea Region Co2munity project.
Community involvement plays a pivotal role in EMPOWER 2.0, however larger gatherings are excluded for now. Rather than accepting major delays, the partners are exploring online concepts. They have already planned their first virtual village meeting in Strib, Denmark.
Even new projects are boldly embracing the dual challenge of creating project visibility and transnational team spirit entirely online. In April, the EXSKALLERATE project marked its launch via a digital event, while Stronghouse kicked off from partners' homes in different places across the North Sea Region.
Projects help rebuild the economy
The closure of restaurants and cafés due to the Covid-19 crisis poses a threat to many SMEs in local food supply chains.  In Sweden, REFRAME helps local food producers to sell products directly to local consumers through an online ordering system. To ease this process, REFRAME offers guidance on food regulations, pricing, etc. In the Netherlands, two organisations have supported farmers in providing a local food box to consumers through an online network established by REFRAME. The boxes sold 700 in the first week; a local financial institute even donated 100 boxes to the Food Bank, a social initiative.
Meanwhile, the Dutch SME Dropper, supported by SURFLOGH, has experienced a surge of business during the Covid-19 crisis. Dropper's IT platform for organising bike-couriers offers an efficient, eco-friendly choice for delivering food to consumers in the inner city. The service is in great demand as restaurants are offering takeaway food during lockdown.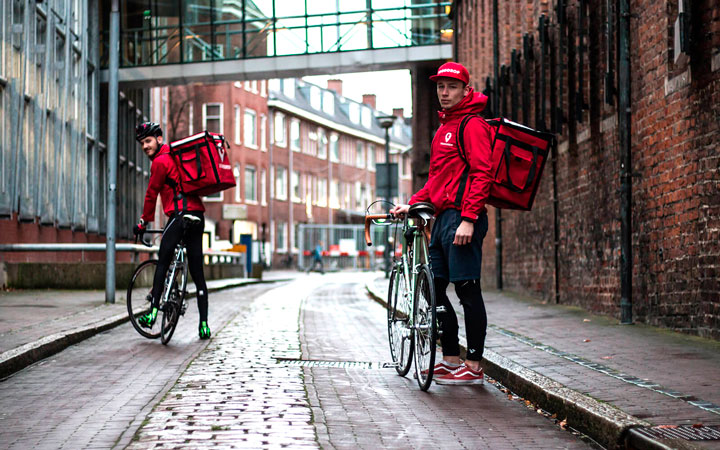 SMEs in the offshore wind industry supply chains are profiting from Inn2POWER's online Company Directory and Networking Tool. These tools enable companies to identify potential business partners and take the first steps to build relations online. This brings the SMEs a step forward at a time when networking opportunities are limited.
The list goes on. In spite of all the restrictions, North Sea Region projects are continuing to offer and develop tools to rebuild a greener, more resilient local economy.
Some projects are actively exploring how they can support the region post-corona. For example, the Stronghouse project – helping citizens engage in energy renovation – conducted an online brainstorm to generate ideas, such as how to combine the green energy transition with local job creation and retention. To learn how the crisis can be tackled by SMEs whose business is linked to nature protection, Prowad Link has launched a new video series: "How the North Sea Region deals with corona – Prowad Link asks. SMEs answer."
Keeping up the spirit
During the lockdown, projects have kept up a steady stream of communication on digital platforms and turned their planned events into webinars or online meetings. Announcing their next event on Twitter, BLING even manages to bring that good old 3D feeling to life:
Browse the gallery below to see more examples of how projects are commmunicating on Twitter during lockdown: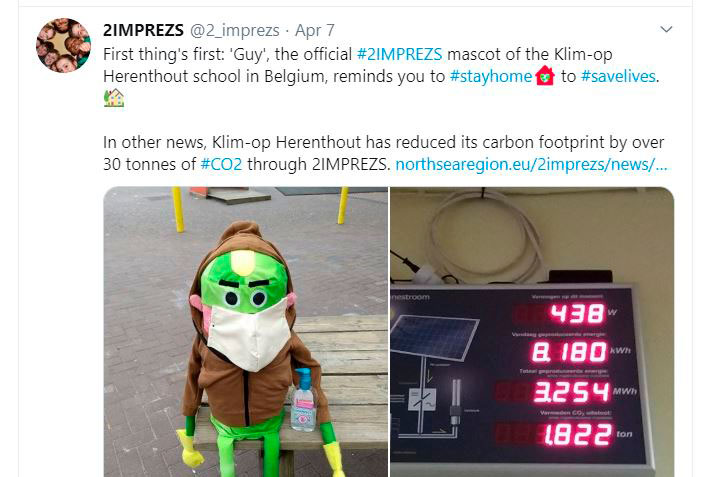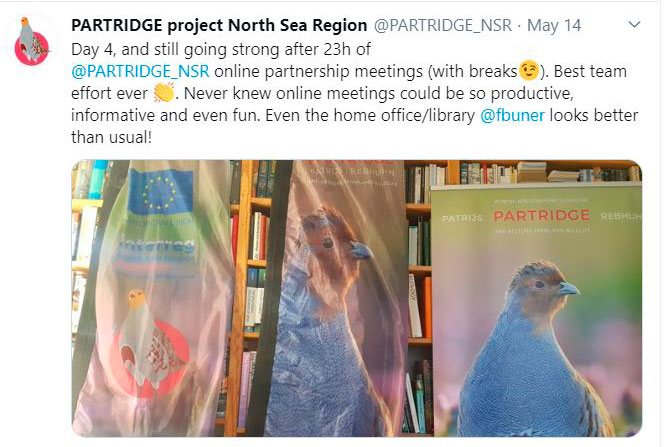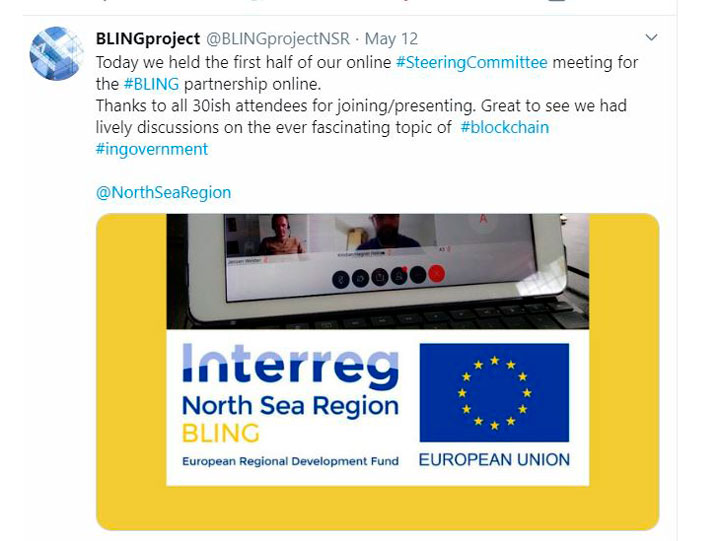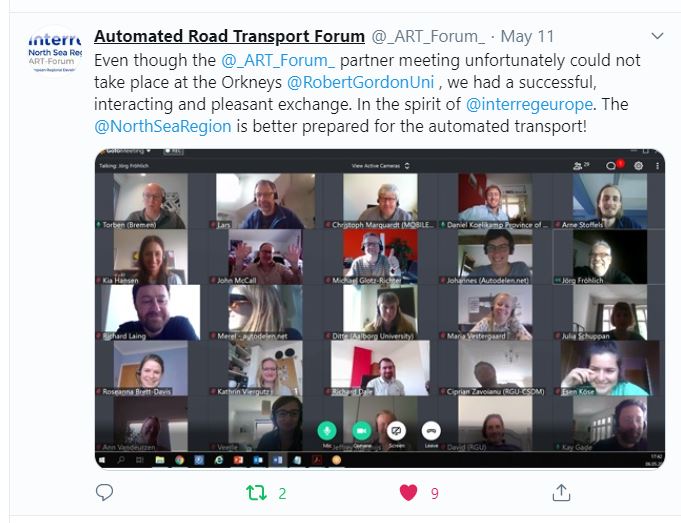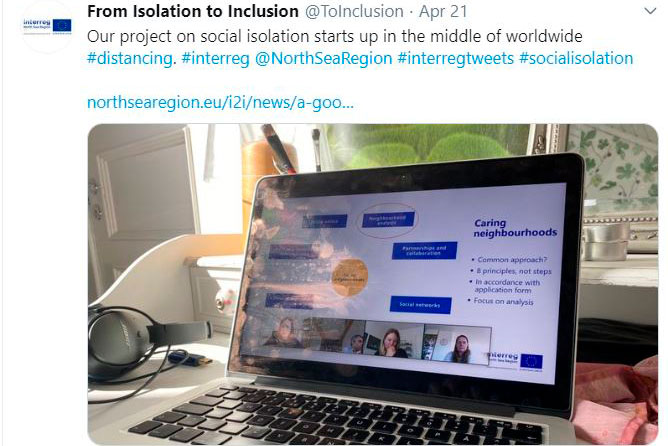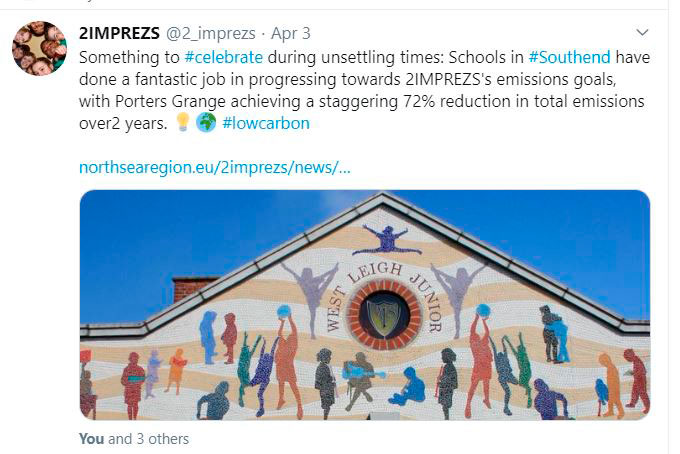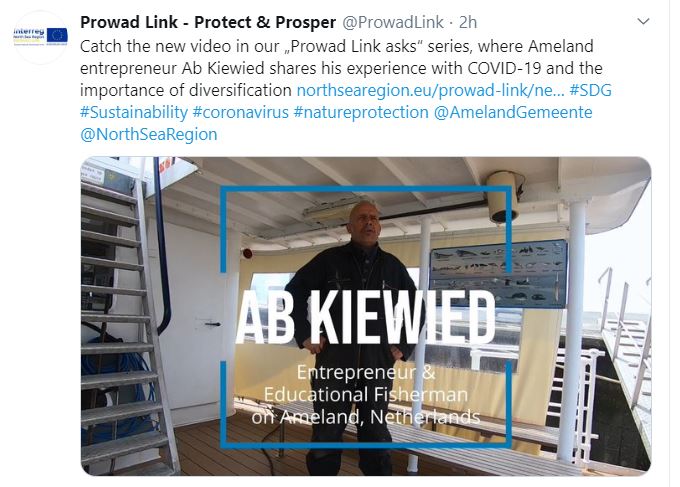 SURFLOGH author Deirdre Buist captures the sturdy spirit of so many projects in ther article: "The dark cloud of Corona may prove to have a silver lining for many more initiatives working on sustainable solutions for the challenges we are now facing."
At the Joint Secretariat, we applaud our projects for their can-do attitude to the crisis. We on our side are also carrying on from our respective home offices, doing our best to continue supporting our projects.
Hopefully, we will soon be back to more normal conditions. Meanwhile, projects should register for our upcoming webinars!
ABOUT THE AUTHOR
Sofie Forfang is a Communications Advisor at the Joint Secretariat.