Lessons learned from COBEN's civic energy conference in Oldenburg
There is a new piece of European legislation to be implemented, addressing support for civic energy initiatives; especially within the framework of the European Commission's new energy market design proposals. Deputy Head of Secretariat Carsten Westerholt and Project Advisor Jesper Jönsson attended the COBEN civic energy conference in Oldenburg on 18 September 2019 to find out more.
The conference concluded with the unanimous adoption of the European Commission's invitation to set up a European Civic Energy Forum. Keynote speaker Brendan Devlin of the European Commission's DG Energy had urged to see more initiatives like COBEN and he proposed that COBEN should write a European handbook providing examples of civic energy implementation. A permanent European Civic Energy Forum would allow Europe to capitalise on COBEN's results and promote community energy on a large scale.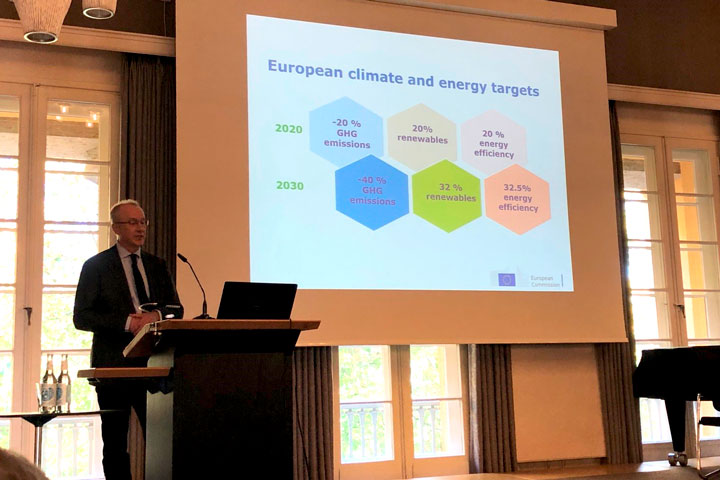 In his opening speech, Brendan Devlin said 'Moin' which is the regional way to greet people. He then outlined the Clean Energy Package which is built on three pillars: energy efficiency, renewables and consumer empowerment, where the overall objective is to decarbonise Europe by 2050.
The political agreement was made by the Council and the European Parliament in 2018 and early 2019, enabling all of the new rules to be in force by the end of the year. EU countries now have 1-2 years to transpose the new directives into national law.
He addressed the urgency of implementing this package. For instance, offshore wind already meets 10.4% and is the most competitive source of new power generation. It is also thought that technology costs will decline further provided there continues to be a robust home market in the EU.
However, how to manage spatial planning in this context? In order to get access to technical use and access to the grid, cables everywhere are harming environmental assets. Thus, there is need for more transnational action: 12,000 km fewer cables in the North Sea Region alone in order to avoid 'spaghetti' require local involvement, hence an increase in consumer empowerment, argues Brendan Devlin.
"There are key provisions on consumer empowerment in the Renewables and Electricity Directives on self-consumption and energy communities. "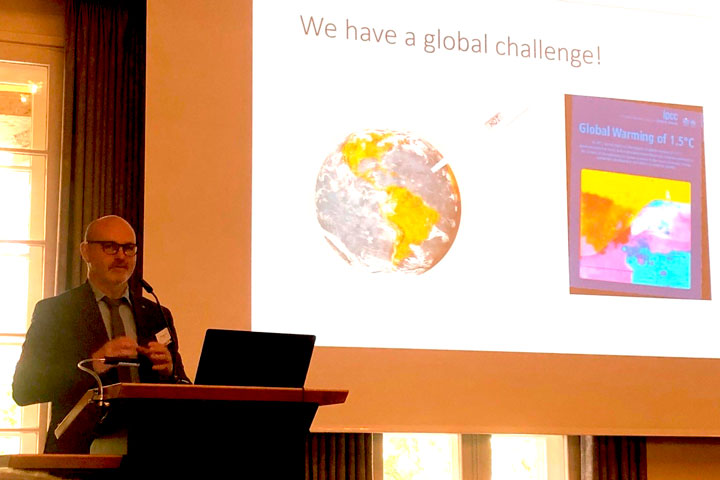 Andreas Lervik, vice President, North Sea Commission the second keynote speaker, argued that COBEN is all about the intelligent use of energy on municipal level. However, at the same time there are conflicts about larger infrastructure investors and local incentives. One concrete example of this is the overall message of saving energy across all kinds of municipal activities and areas. But the overall (electricity) spending is increasing:
"Why is the amount of electricity used for street lighting not going down? The lights on the major streets are always on during night-time. One option which has not been considered so far is lights going on when cars are driving through and going off when there are no cars. We have the knowledge and know-how and the technology needed, but we are counterproductive in our efforts to save energy," proclaimed Andreas Lervik.
The North Sea Commission is currently finalising its new post-2020 strategy. This strategy, which is expected to be adopted at the Commission's next Annual Business Meeting in June 2020 will set the Commission's course for the North Sea Region up until 2030.
Gerard McGovern and Thomas Klenke, project managers of the COBEN project emphasised the importance of facilitating citizens' and consumers' participation in the deployment of renewables as decisive for the success of the energy transition:
"The clean energy package is an important game-changer for energy transition. This will help to unlock the potential of building a civic regime for energy economies. "
In order to support this transition, the COBEN project has also piloted 12 regional business models across the North Sea Region in order to provide transferrable blueprints for later adopters.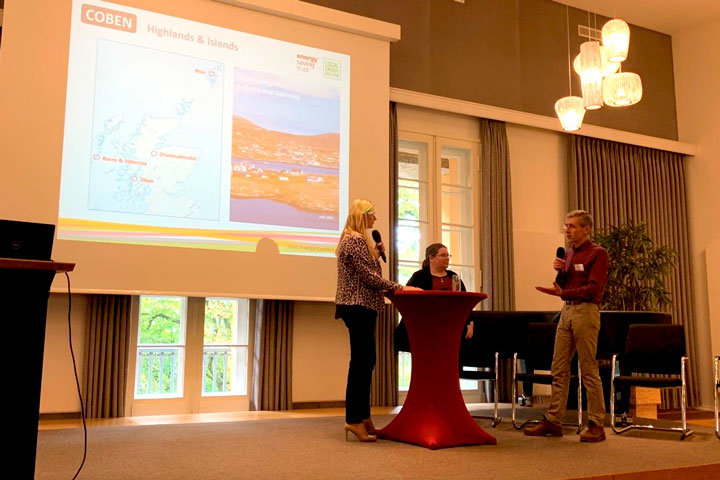 One such example is the development of the 'Local Energy Plan' for Barra and Vatersay in Scotland within the framework of COBEN. Ross Jones of Energy Savings Trust, Scotland , argues that Smart Energy Systems and Civic Energy are interrelated:
"It is of vital importance that there is a continuous dialogue with the Distribution Network Operator, local authority, relevant agencies and Scottish government to address constrained local and distributed network in respect of local generation and supply."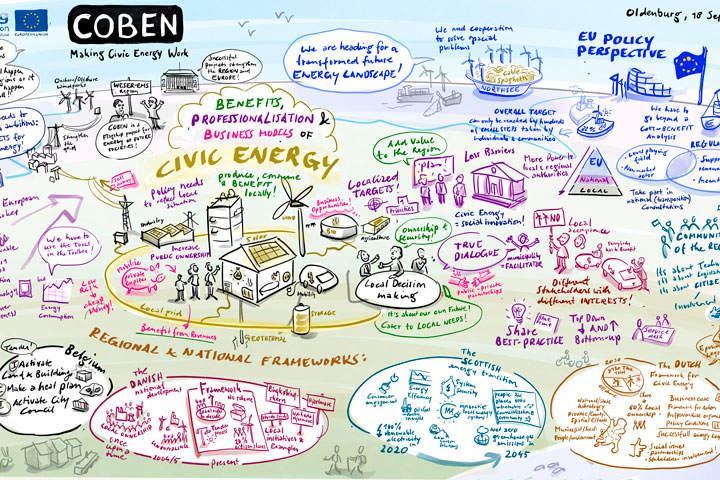 Facts about COBEN
The project runs until 30 March 2020.
Project partnership:
Germany: Universität Oldenburg (lead beneficiary), Landkreis Osnabrück, Hochschule Osnabrück, Gemeente Emmen.
Scotland: Energy Savings Trust Scotland
Denmark: Ringkøbing-Skjern Kommune
Flanders: Provincie Oost-Vlaanderen
Norway: Østfold fylkeskommune and Fylkesmannen in Østfold.
Project budget: €4,6 million (ERDF funding €2.3 million)
About the authors

Carsten Westerholt is Deputy Head of the North Sea Region Programme Joint Secretariat. As a former advisor to the European Commission on energy, he is following the COBEN project with great interest and was impressed by the way the project is promoting transformation through linking place-based developments with European policymaking.

Jesper Jönsson is a seasoned North Sea Region Programme Project Advisor and takes a keen interest in the circular economy of our region. He is also involved in the ERASMUS programme – and in particular projects related to circular economy – as an external expert for the Swedish Council for Higher Education.