Ahead of the North Sea Climate Conference in Swedish Marstrand, we look at how Interreg projects help Sweden deal with climate change and meet the country's ambitious targets.
Adopted in June 2017, the Swedish Climate Act requires the country to become climate-neutral by 2045, with clear milestones set for 2020, 2030, and 2045. Beyond 2045, Sweden even aims to achieve 'negative emissions', i.e. to actively remove carbon from the atmosphere.
Based on this firm stance towards cutting the national CO2 footprint, the Climate Change Performance Index ranks Sweden as number one among the world's top 'climate resisters'. It is perhaps no coincidence that the world's most famous climate activist, teenager Greta Thunberg, comes from Sweden.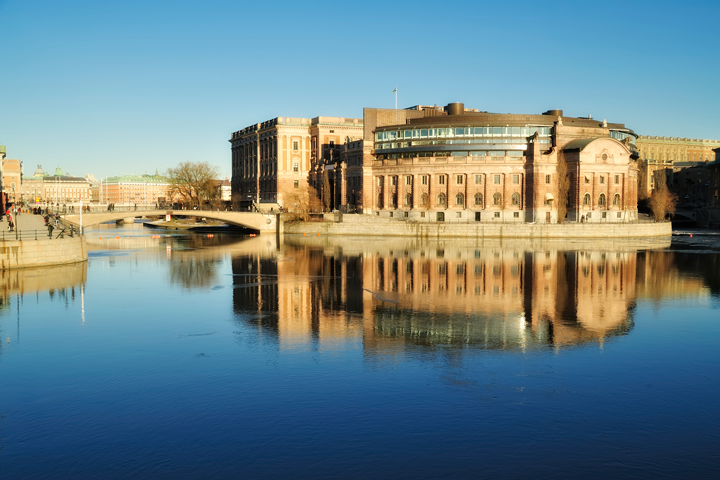 However, despite its commitment and policy framework, the country still struggles to reduce emissions. There is an urgent need to identify and scale up smart solutions to meet the climate targets on time.
Swedish partners in 20 climate projects
Sweden's push for a climate-smart society is reflected in Swedish involvement in Interreg North Sea Region climate projects. Currently, 138 Swedish beneficiary organisations are involved in 39 projects funded by the North Sea Region Programme, of which 20 address climate change.
Thirteen of these projects aim to reduce the CO2 footprint of the North Sea Region in different ways, from DUAL Ports which promotes low-carbon ports to OESA which explores ocean energy.
The Scale-UP project involves one of Sweden's largest research institutes, Gothenburg-based RISE, in scaling up cleantech solutions. SCALE-UP has reached almost €29 million of investments in low-carbon industrial technologies.
Swedish partners are involved in six projects aiming to cut CO2 emissions from the transport sector. Some of these cover rural transport, which assumes special importance in sparsely populated Sweden stretching more than 1,500 km from North to South. Stronger Combined is led by the Swedish Region of Värmland and aims to devise alternatives to private vehicle ownership in rural areas, e.g. by making combined mobility and public service offerings available via an app. Stronger Combined expects to achieve a 20% decrease in CO2 emissions per passenger- kilometre.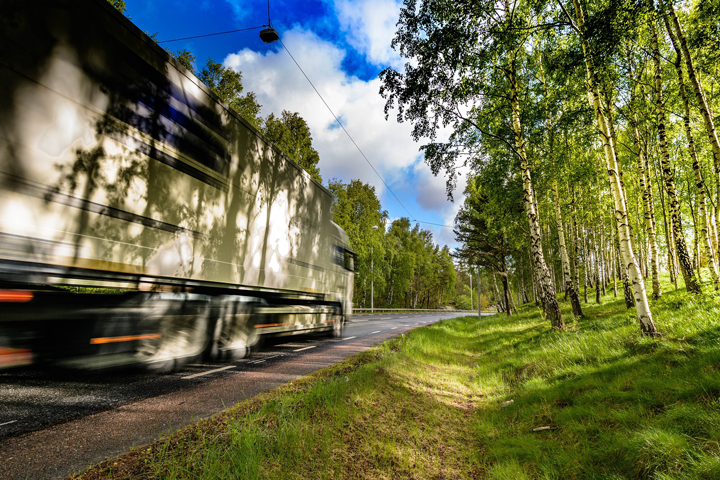 Dealing with climate impacts
Sweden is no stranger to the impacts of global warming. Only last summer, the country experienced extreme weather conditions, with drought, forest fires and crop failures featuring in the Swedish news.
The need to tackle the effects of climate change is becoming as urgent as the need to stop the emissions causing them. Seven projects involving Swedish partners are tackling the adverse consequences of global warming, from droughts to floods and saltwater intrusion.
For example, the City of Gothenburg in Region Västra Götaland – the region hosting the North Sea Climate Conference – is a partner in BEGIN. This project designs climate adaptation solutions for cities based on blue-green infrastructures and social innovation.
Initial calculations show that measures and plans adopted by some of the BEGIN pilot cities so far will result in positive long-term performance of investments of over €143 million, reduced costs of flooding of €6 million, and perhaps most important of all, reduced flood risks by more than 35%.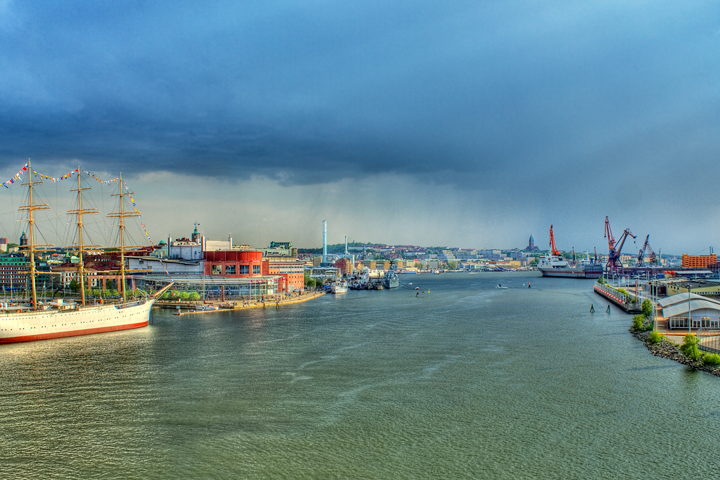 The University of Gothenburg is a partner in the SalFar project that develops innovative farming on salt-infested soils. This project responds to the need for new agricultural practices to ensure future food security in the face of climate change.
Interreg – a vital part of the climate solutions mix
These projects are part of a larger quest to meet the climate challenge, in Sweden and elsewhere. In times of growing uncertainty, the North Sea Region Programme provides funding to realise game-changing ideas that help us respond more rapidly and efficiently to global heating.
More than 50 % of current North Sea Region projects are addressing climate change. By combining critical knowledge and expertise from several countries, transnational cooperation provides a solid basis for developing powerful solutions.
Follow the North Sea Climate Conference
Next week, more than 250 people will gather at the North Sea Climate Conference in beautiful Marstrand, to learn from regional movers and shakers who are working hard to tackle climate change, and to discuss which are the smartest ways forward. What better place than Sweden to host this conference?
Follow the North Sea Climate Conference on Twitter @NorthSeaConf and keep an eye out for our next newsletter reporting from the event!
About the authors
Sofie Forfang is a Communications Advisor at the North Sea Region Programme. Jenni Kriegbaum Bay is doing an internship at the Programme as part of her studies in Public Administration.