What is unique about transnational cooperation, and what is its added value?  Given the ongoing post-2020 discussions about European cooperation, responding to these questions is now more important than ever.
The publication 10 things to know about transnational cooperation highlights the power and positive impacts of this form of cooperation. The paper includes tangible examples of activities, outcomes and impacts provided by 10 different transnational programmes.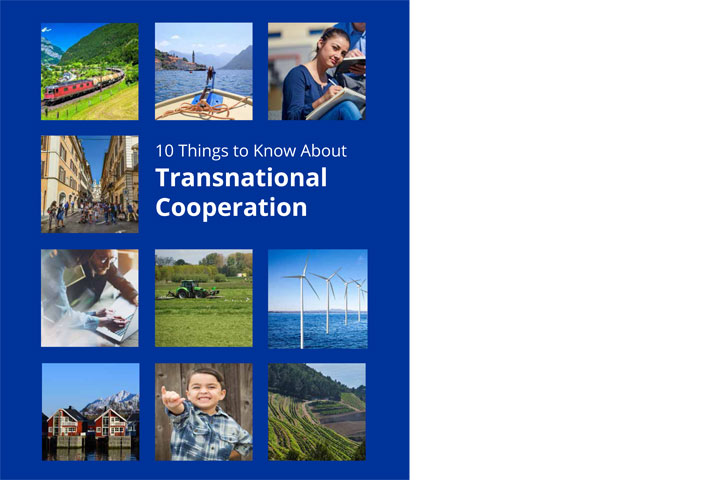 The paper is a joint visibility effort and was prepared by an informal working group including representatives from Interreg transnational programmes and Interreg Europe, with the support and facilitation of Interact.
The discussions leading to the formulation of the ten common points were highly constructive and led to a common understanding of the overall value of transnational programmes' work across Europe.  Key aspects include the place-based approach and the ability to incorporate knowledge and expertise from several countries in tackling real issues of special importance in each region.
'For us in the North Sea Region, this process has confirmed the common identity and great spirit of cooperation that exists within and between the transnational programmes,' observes Head of Secretariat Christian Byrith.
Do you know a good North Sea Region project story?
We are continuing our work to highlight the positive impacts of past and present North Sea Region projects and tell the stories of how they help transform our region. As part of this work, we are tracking the impacts of our projects.
If you are aware of specific, tangible project impacts that deserve a story, please share these examples with us by writing to sofie.forfang@northsearegion.eu.