Thursday 3 October was a special day for the Like! partnership. During this day, the project proudly presented their project results to a wider audience during their final conference themed Connect to the Future.
I had the possibility to join the project partners this day, and I could feel the team spirit and close connections that were formed over the last years.
Start with people
This human aspect of cooperation reflects one of the core values of the Like! project: While the project is pushing a digital transition in public service delivery, ultimately it is all about improving the lives of citizens.
During the workshop Digital Innovation Culture in Government – hosted by Martyn Wallace from the Scottish Digital Office – I learned how cities can make a real impact on people's lives by closely looking into what their needs are. Participants in the workshop were supported to think about questions like: How could we help people access the benefits they are entitled to? How do we reduce uncertainty among citizens about the outcome of municipal procedures? How do we make sure citizens can read and understand information from municipalities?
Participants came up with interesting and surprising solutions. For example, one group suggested an online platform which would serve as a central access point to all public benefits and other services available to citizens with a lower income. This would make it much easier for them to find and make use of the services they are entitled to.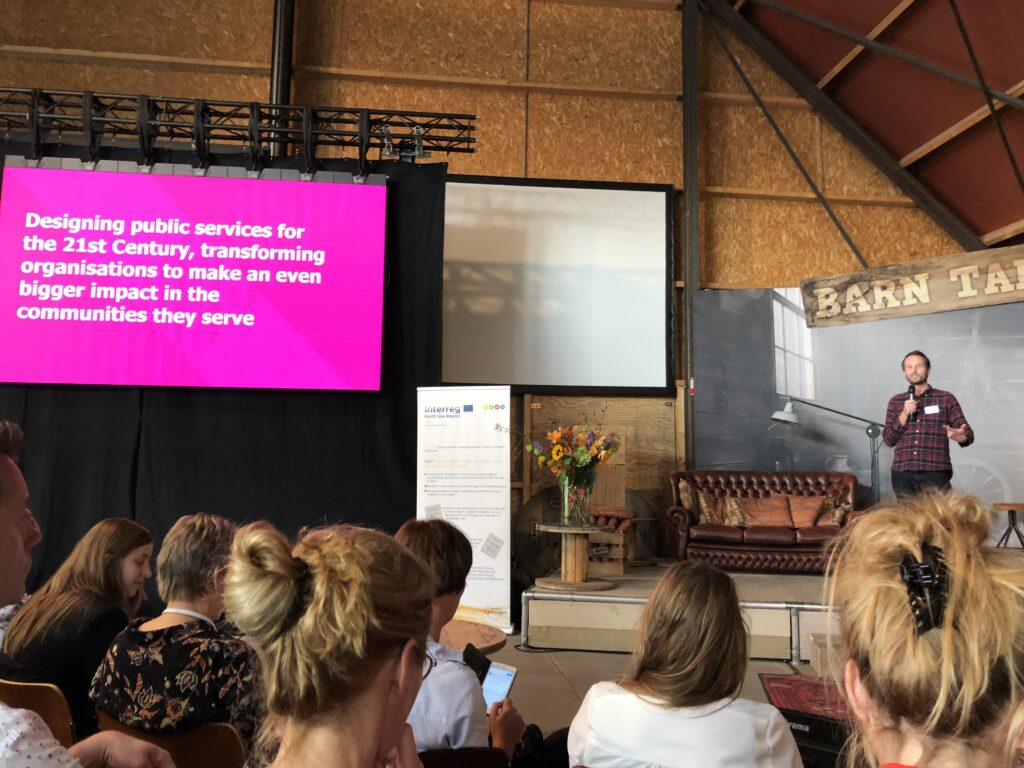 Also keynote speaker Dominic Campbell, CEO of the British company FutureGov, promoted a human-centred approach: "We don't just start with technology. We start with people." He also stressed that if you aim to bring radical change to the services you deliver, you cannot do this without bringing radical change to the organisation that delivers them. This encourages a critical self-analysis – in order to be future-proof as a public organisation, you need to be flexible and ready to develop services that may not yet be on your field of vision.
Achievements
Interaction with end users: During the project, different pilots in the field of digital citizen engagement have been implemented. Angus Council has for example set up the Participatory Budgeting initiative and the Social Pinpoint platform, facilitating cities to engage with citizens online and improve direct democracy. They teamed up with Groningen and four other Dutch municipalities to implement the Consul platform which also serves open, transparent and democratic citizen participation.
The project has developed digital services using and involving data in services deployment. The Smarter Service pilots have investigated how new digital technologies, such as smart speakers, Chatbots and Artificial Intelligence, can be applied to the world of public services. One of the examples is Chatbot Bertje, developed by the city of Roeselare, that can answer questions around a range of services, such as "Where can I apply for my driver's licence?".
The partners have implemented new ways of using information, for example in digital dashboards, to understand how cities and communities are working and changing. This information is used to design better services and to improve how services target users. One of the core events organised in this context was the international Internet of Things (IoT) hackaton in Emmen (the Netherlands) 9 -10 March 2019. For this event, each Like! partner submitted a challenge. The hackaton revealed that IoT offers great opportunities for local governments to build new, inexpensive systems that link sensors in the real world to digital networks. Such a solution could, for example, detect illegal waste deposits throughout the city. Thus, by using IoT, organisations can get a better understanding of what is going on in areas without having to actively, and expensively, monitor them.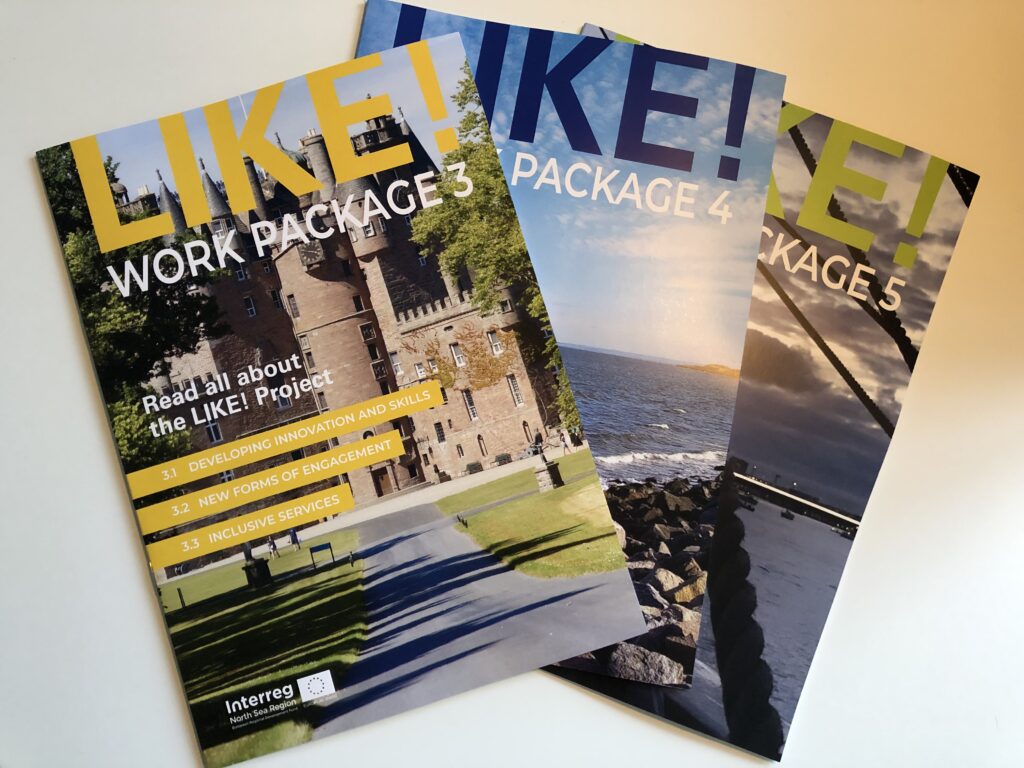 The examples provided above represent only a small share of the activities and pilots that have been (and still are) taking place in the Like! project. As the magazines are still being updated with new project achievements, it is highly recommended to take a look at them at the project's website.
About Like!
The Like! project has significantly enhanced the capacity of the public sector to facilitate and deliver innovation. Local governments, citizens, universities and SMEs come together to co-create smarter, more efficient and more innovative public services through transnational pilots that cover 3 core themes.