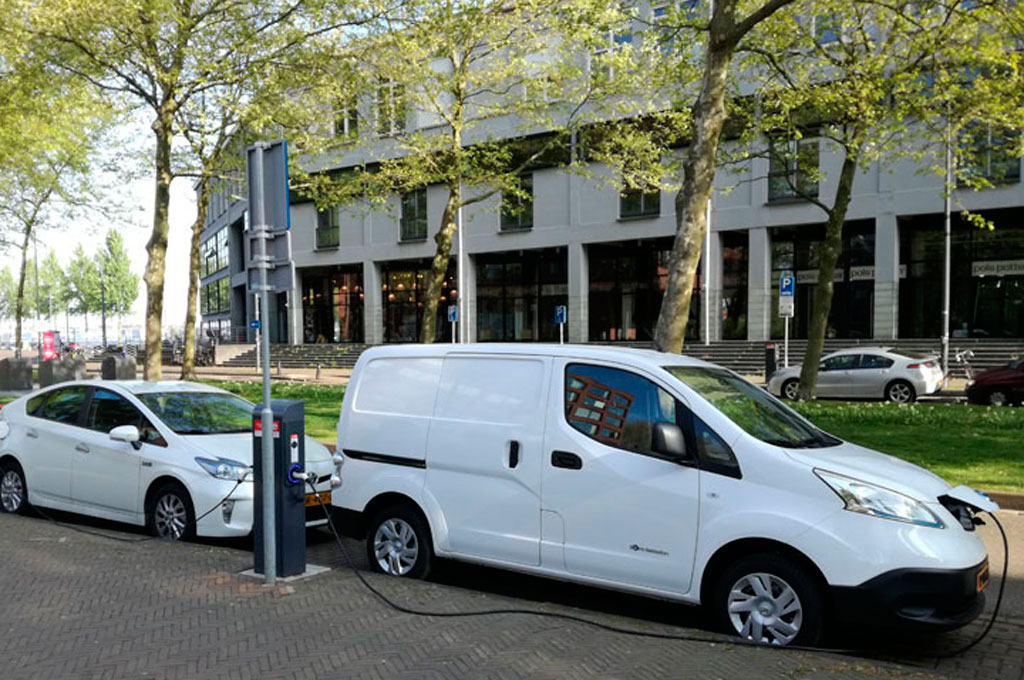 The rising sales in electric vehicles (e-vehicles) are driving demands for cost-efficient charging solutions that utilise locally produced, renewable energy.
Piloting new solutions in six cities in five European countries, the North Sea Region Programme-funded SEEV4-City project has set out to address this challenge.
I attended the project's official launch on 11-12 May 2017 and was impressed by the level of interest that the initiative is already generating. The launch event attracted such industry players as Nissan Europe and Siemens UK as well as a host of SMEs, universities, and public authorities from Europe and around the world.
E-vehicles on the rise  
The reason for the great interest may be that e -vehicles are now clearly gaining ground. According to the Guardian, the year 2017 is set to become a breakout year for e-vehicles in Europe. More than 50% of cars sold in Norway are now electric or hybrid vehicles (51.4% in January 2017, according to Norway's Road Traffic Information Council).
Norway leads Europe in sales of electric vehicles, with the Netherlands close behind. Both countries are hotly pursuing the goal of eliminating all petrol-powered cars by 2025. And both are represented in the SEEV4-City project.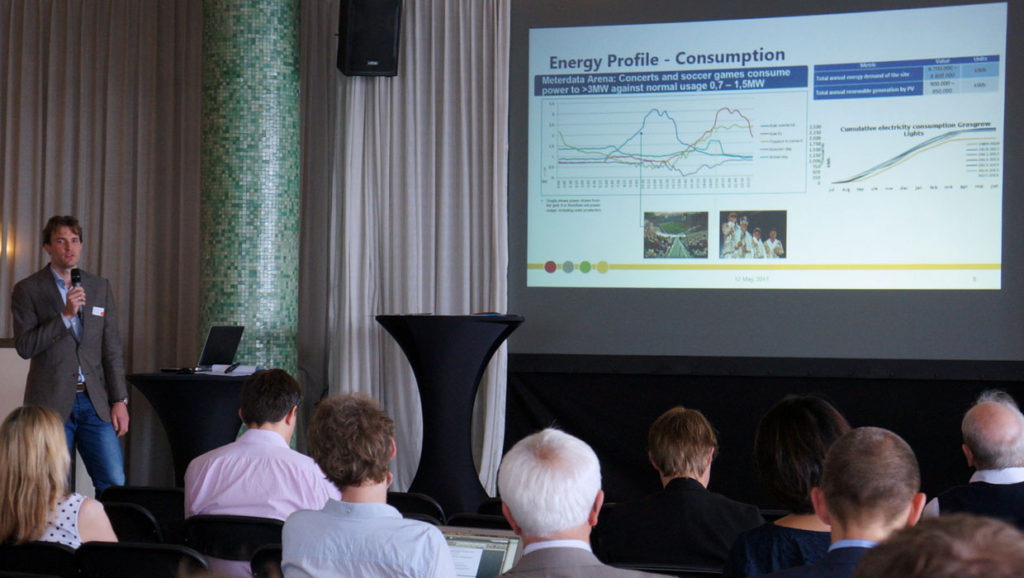 While the increase in sales of e-vehicles is great news from the perspective of cutting carbon emissions and reducing reliance on fossil fuels, it also presents huge infrastructure and sustainability challenges. How to charge the increasing number of cars in cities that are already squeezed space-wise? How to ensure that the charge they get is from renewable energy sources?
But it also offers opportunity: when parked vehicles have charge left in their batteries, they can be plugged into the grid and provide energy where it is needed. It is this 'Vehicle2Grid' (V2G) technology that SEEV4-City is intent on improving.
At the event, delegates learned about the market for storage and V2G services, the Danish experience via a commercial V2G hub project, and Amsterdam's solar and e-mobility vision, among many other initiatives.
SEEV4-City – piloting new approaches
The highlight for me was hearing about the progress that the project has made in the short time it has been up and running (their kick-off meeting was held in September 2016):
Amsterdam Arena is now testing the use of second-life batteries to power a generator that provides electricity for their events;
On 6 March 2017, the city of Oslo opened Norway's most advanced charging garage for electric vehicles via their Vulkan Project (a SEEV4-City pilot)
In the UK, CENEX is testing a fascinating approach to optimising the efficiency of energy use and production in Loughborough homes: a plugged-in electric vehicle charges or discharges in response to the household's electricity demand and solar energy production forecast.
While these initiatives are locally based, the  partners need to work together and share best practices to achieve the project's intended results: An increase in the number of zero-emissions kilometres driven and thereby a reduction in CO2 emissions in the areas where the pilots are being run.
Although this project is only in its early stages, it has clearly already begun to demonstrate the power of transnational cooperation in mitigating climate change. I am really looking forward to following their progress over the next years!
About SEEV4City
The SEEV4-City project is exploring how to harness Information and Communication Technologies to structure the energy system in such a way that electric vehicles can be charged by locally produced renewable energy while utilising surplus energy stored in the car batteries. The project involves 7 operational, long-term pilots in 6 cities in 5 European countries.
The project partnership consists of 11 public authorities, institutions of higher learning, and companies from five North Sea Region countries – Belgium, Germany, Netherlands, Norway, and the UK.
SEEV4-City stands for 'Smart, clean Energy and Electric Vehicles 4 the City'.